This last weekend my husband and I decided to take a little weekend trip up north. It was a lot of fun and much needed. It was also our first family trip since my son was born. Unfortunately our camera broke the night before we left, I knoooow terrible timing! So I wasn't able to get any pictures which I was totally bummed about.
We left early Friday morning and drove a couple hours up to Jerome, which is an old mining town that is now considered a ghost town and supposedly very haunted. The town is built on a hill and the main road winds up the hill with homes and shops lining the side. Some parts of the town reminded me of Silent Hill and were very eerie while others were more touristy. I thought it was an interesting little town and the historic buildings were pretty neat. Below is a picture of one of the main streets in Jerome (source: google)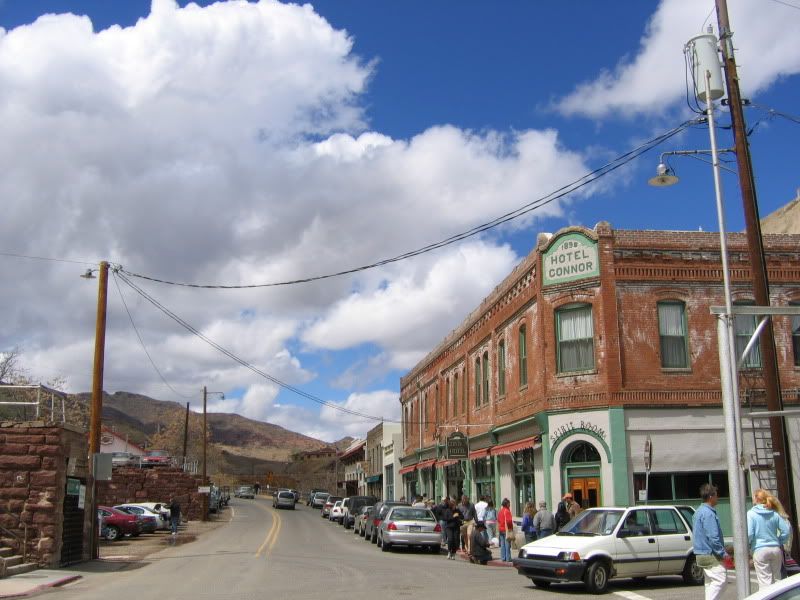 After spending a few hours in Jerome we drove up to Sedona. The scenery in Sedona is stunning, especially in the fall when all of the leaves are changing colour. We walked around the downtown area of Sedona for a while and ended up leaving frustrated and disappointed because all of the shops sold the same shit and it was all way overpriced. So we decided to drive into the forest and spend some time exploring the woods and nearby river, we also found a really neat little restaurant on the side of the road and ate on the patio.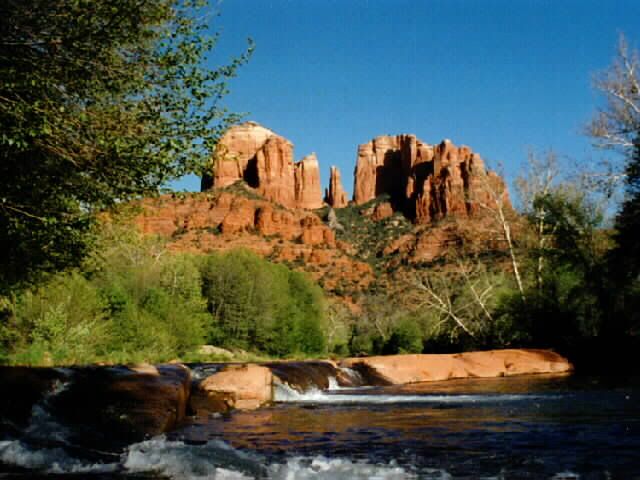 (source: google)
We left Sedona once it started to get dark and headed up to our cabin at Mormon Lake Lodge which is near Lake Mary (about 30 mins SE of Flagstaff). We spent the rest of the weekend here and some of my husband's family joined us. It was a beautiful area, lots of dense woods and meadows with wildflowers in full bloom. We went hiking, mountain biking and horseback riding and it made me realize how out of shape I am haha. In the evenings we grilled and hung out by the campfire (s'mores included) which I thoroughly enjoyed. I was very sad when it came time to leave Sunday afternoon.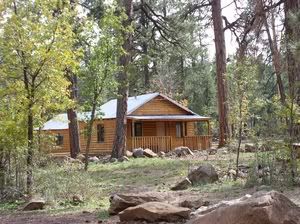 (source:
mormonlakelodge.com
)
Overall it was a great weekend and a great trip! Hope you all had a great weekend as well!
XOXO. Amanda

posted by Wallflower in Wasteland at 6:44 PM