It's finally here! Well almost..Halloween time! I love this time of year, it's finally starting to cool down here in Phoenix and everyone's getting ready for the holidays. I love walking through stores and seeing all of the creepy items on display and of course the vast amounts of candy for sale. For some reason morbid and strange things have always appealed to me, so it's no wonder I enjoy Halloween so much.
I found some really great photos from a Harper's Bazaar fashion spread from a few years back. Tim Burton helped style the shoot and his morbid take on fashion is truly inspiring and I thought these photos would be perfect to feature for Halloween.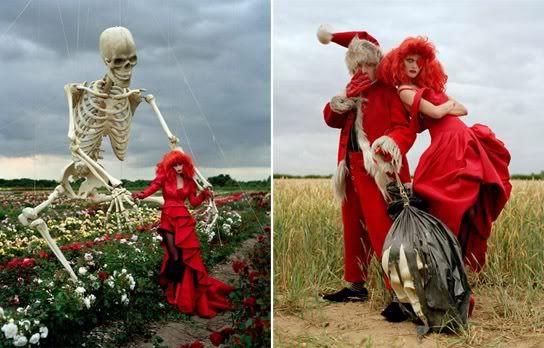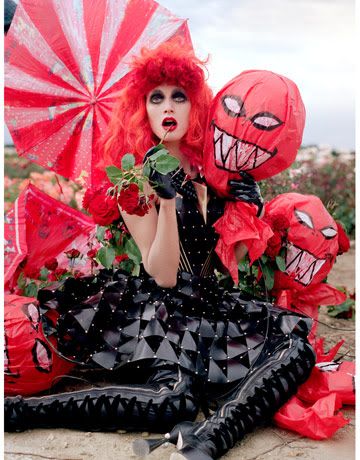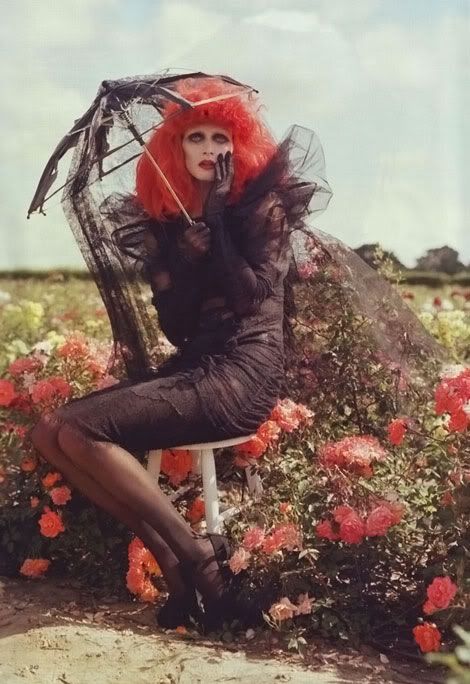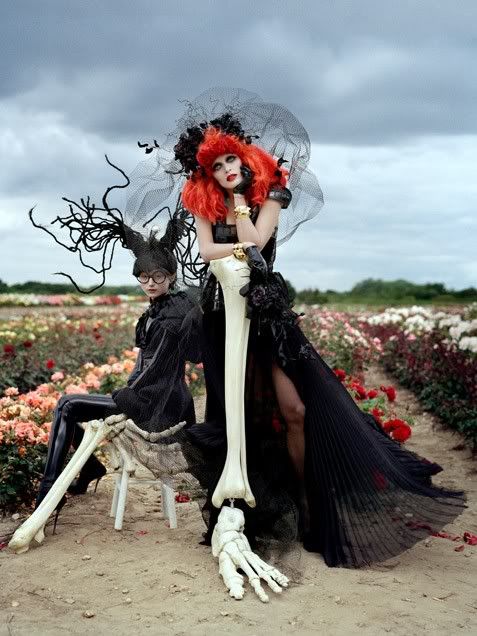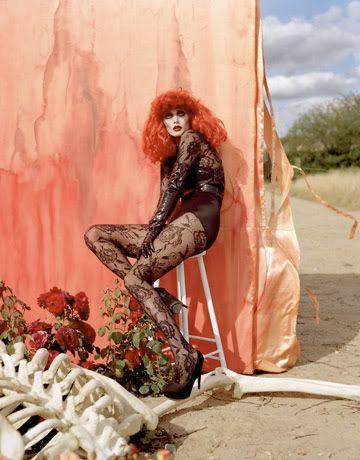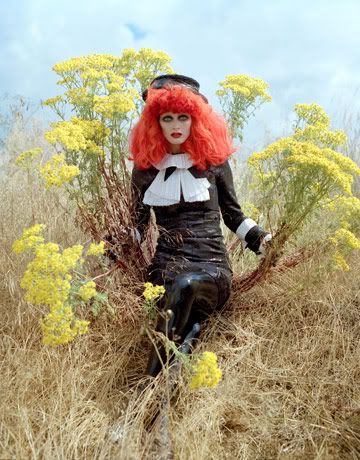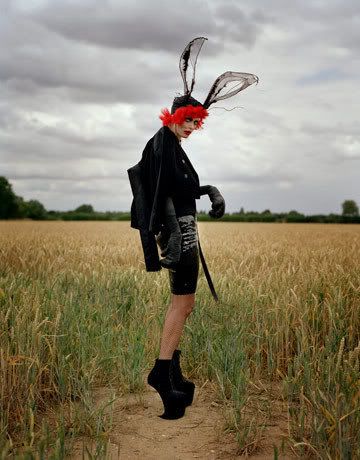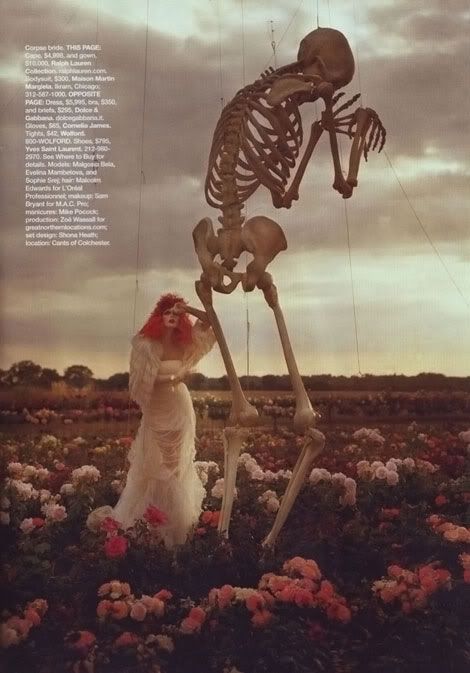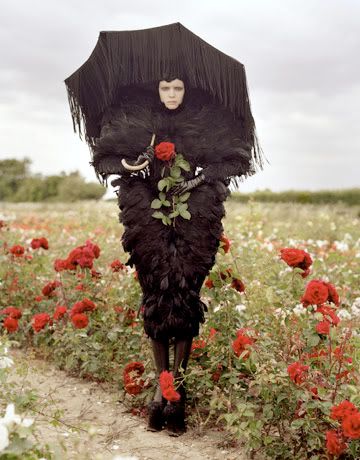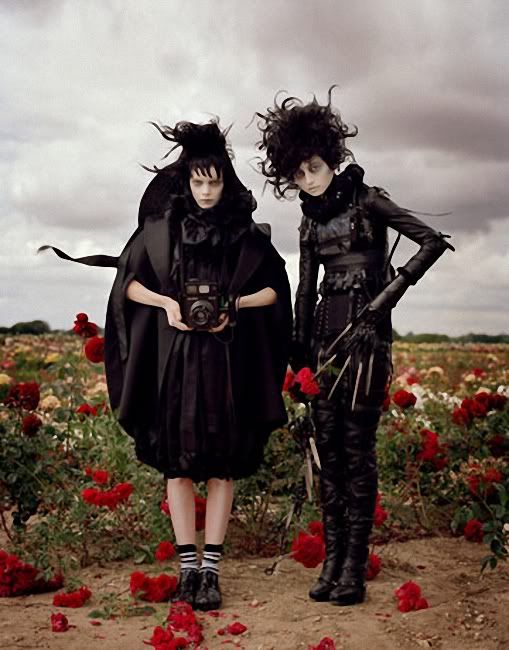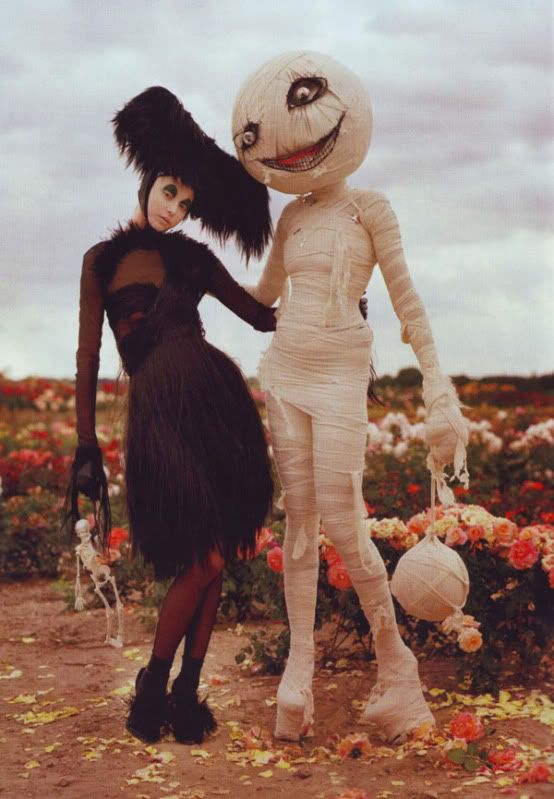 I also found two other really neat photos via a google image search. I'm not sure which magazine they are from, if anyone knows let me know!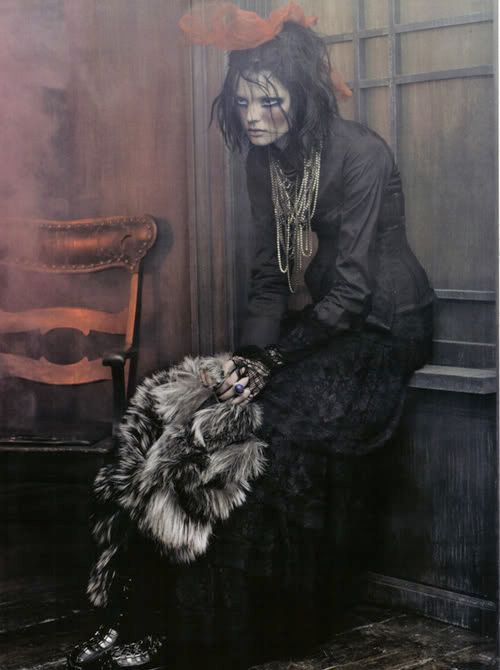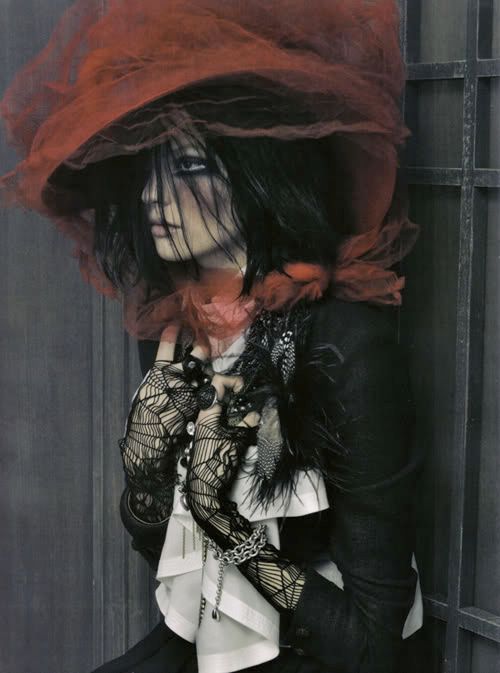 Hope everyone has a great Halloween weekend! XOXO
Labels: bazaar, fashion, halloween, morbid, tim burton
posted by Wallflower in Wasteland at 5:02 AM